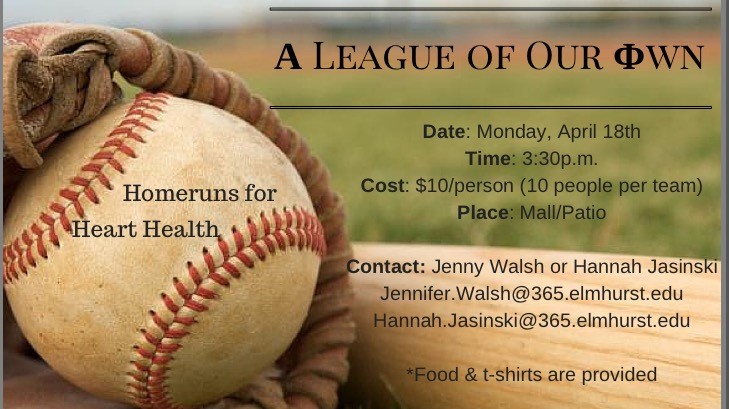 Just last week, VarCity Apparel sat down with Jennifer Walsh, a sophomore studying speech pathology at Elmhurst College. Walsh is also one of the philanthropy chairs for the Alpha Phi sorority chapter at EC. This Monday, they hosted one of their annual philanthropy events Home Runs for Heart Health, to raise awareness for women's cardiac health. Members from across campus gathered into teams of 10 for the annual game, with aid from EC's baseball and softball teams. VarCity Apparel was proud to work with Walsh and Alpha Phi to design t-shirts for the event and help raise awareness to an important cause!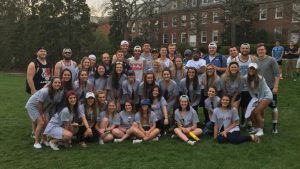 "The event went really well," Walsh said after the event. "We had a perfect day for the tournament which helped our turnout tremendously." According to Walsh, 9 teams competed. Walsh had cited previously that their ultimate goal for this year's event was to break their goal of earning $1,000, and after all the funds were totaled, it was just over $1,000! Walsh and the sorority were ecstatic. "The event exceeded our expectations," Walsh said. "We expected a lot of people to come out and support but the amount that came out was more than we imagined!"
Previously, Walsh had explained that the t-shirt design was inspired by the philanthropy. The baseball player expertly ties the cause to the event with the added heartbeat feature in the design. "Everyone LOVED the shirts, we had people who weren't even playing in the tournament asking to purchase the shirts!" Walsh said. "Both the baseball and softball teams liked the shirts and I have seen people already wearing them throughout campus, which is always a good sign!"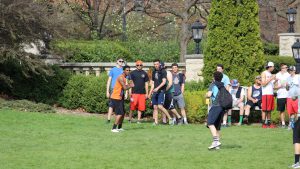 After such success, we had to ask Walsh about their plans for next year: "We do plan to host this event again as it is our annual spring philanthropy event. When hosting next year, it would be great to have a team from every organization on campus to allow us to have an even bigger turnout than this year!"
Congratulations, ladies! We're so happy to have helped contribute to an amazing cause and we wish you the best of luck in your future philanthropy endeavors. Keep up the great work!